MICHAEL TINO DESIGN | Graphic Design | Art Direction | Branding | Web and Mobile | Multimedia

Welcome to mtd. A work in progress >™

this gentleman here i do not know. he comes with the process. so i let him speak on my behalf.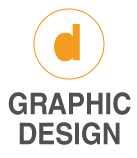 Complete Graphic Design Services from initial concepts to final production. mtd can develop a new Identity and branding systems or leverage clients current standards and guidelines. We will find best solutions to any of your graphic design needs. Print. Digital. Motion. Flexible and adaptable, mtd will add aesthetic and individuality to your vision!

At mjd we assure communication materials are consistent and convey the intended promotional messages. Our team of creatives participate in ideation sessions and development. We ensure that we find the right photographers or other outside vendors are suitable for your project. We meet with clients for creative briefings and presentations. Art Direction is the binding necessity in the production and development of all creative materials.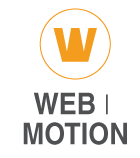 mtd employs the same integrity and level of professionalism across all mediums. Web, Video and Motion are areas we are especially are impassioned about. Audio and video editing and production utilizing a variety of fitting editing techniques and effects are selected with care. Storyboarding and copywriting are the essential elements in developing content that glows and moves!